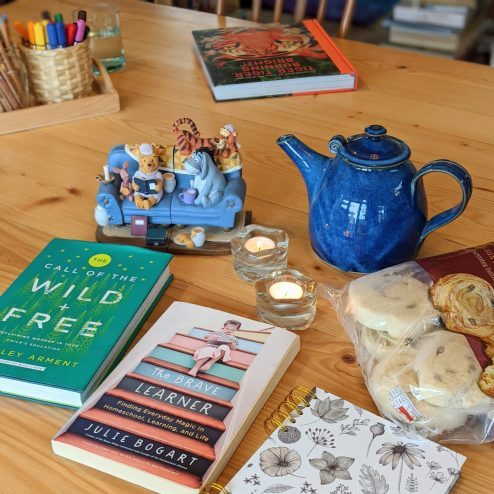 At-Home-Schooling Starter Kit
My suddenly-homeschooling first aid kit. As the UK enters another lockdown, with schools and colleges back to remote learning, and parents and teachers scrabbling to deliver the National Curriculum to kids from their homes, I'm sharing my starter-kit for more peaceful home learning.
The majority of the effort and energy needed in a home school /home education, isn't in fact from the kids, or even from the resources you need/choose to use. It's from you. The learning coach, the supportive adult, the cheerleader, the perspective bringer. To get learning flowing more easily and comfortably at home requires some deschooling and schema-resetting from you.
The science is all there – kids, in fact adult too, learn best when they are relaxed but engaged. Invested but not stressed. When you know how it fits into the bigger picture or when you know why. Many seasoned home educators /learning supporters will tell you that the good stuff happens when you allow for the ebb and flow, the coming together and going apart, the learning leaps and deep dives, as well as the quiet (is anything happening?!) playful days/weeks/months!
I would advise a course of loving them and letting them process through play, whilst you read one or both of these fab books (to yourself), which reassure, show learning without the constructs of school, and inspire an attitude towards life-long learning. Then do a few things, not everything. Sprinkle not soak them with great stories, nature walks, videos, worksheets, whatever your kids seem lit up by. Because if they're switched off and bored, they're not learning and they're not feeling love and reassurance.
And add candles, pastries and tea (or another hot drink your kids enjoy). Think Hygge, hand-holding and hugs. Grab yourself a diary or notebook and write down anything the kids do that brings growth, progress or learning – academic or personal. With the right lenses on you'll be surprised by the strange moments and times of day that are adding to their learning!
(If you want any other recommendations for podcasts, books, resources just contact me)