What Do You Do?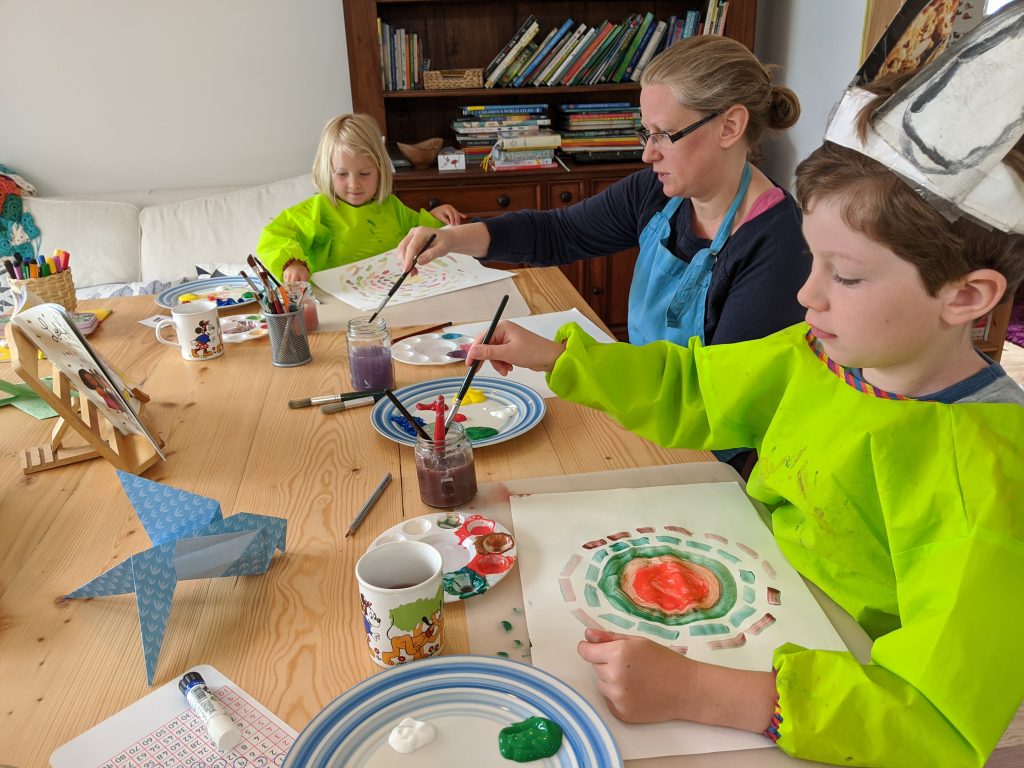 I never knew what I wanted to do, for work, as a grown-up, or with life in general.
My mum stopped work when she had me, and never returned. She's given my dad some typing support for his work, volunteered, and helped out in the classroom when we were younger. As befell a lot of women of her generation, career options were limited. She left school and went to Secretarial College, then worked as a secretary in London, and other places, until I was born.
My mum is very clever, open to new experiences, quick to pick up new technologies, and very personable. As a new mum, she almost went on to patent baby travel systems (car seats that can clip into pushchair frames), 'Sock Shop', and clothing stores for tweens, when she spotted gaps in the market. All of these were not currently patented when she started the process, but limited funds and time to push all the paperwork as a busy mum of two, meant that she was pipped to the post on all her inventions.
But my sister and I just knew her as a housewife, a homemaker, a full-time mum. These labels were far more common to British mothers in the 1980s, but really gave us little example of a working woman, a woman with passions or a career, or incorporating parenthood with working.
As I struggled as a young woman to find fulfilling work, I made a promise to myself that when I became a parent I would continue to work, even if it was part-time, so that my children would benefit from the example I had not.
---
As a child, I was trained to be a good student but never pushed to follow interests or discover new ones. 'You're good at X, you should do that!'
As a teenager, I had a personal interest in Alternative Medicine. I dove deep into reading and learning (with only pre-internet resources), and practising therapies on my family when I could. But my parents told me I was more 'academic' and 'could do more with my life'. So I planned to study for a Physiotherapy degree first to give me a strong biological foundation and means of achieving better-paid work.
In the end, I followed to university the college course I'd enjoyed the breadth and learning style of the most, Psychology. Biology had not come so easily or highly graded, and I didn't know to keep trying and growing. Massage, reflexology, aromatherapy got relegated to hobbies or sidelines.
The only field of work using my Psychology degree that appealed was Educational Psychology. As someone who, at school, had whizzed through their work and then been given the task of helping boys with their spellings or coaching younger students on good work ethic with their homework, I'd always felt that schools could be better for any/all students. I felt there was so much wrong, especially at secondary/high school level– from the authoritarian base-less rules, being at the mercy of teachers' personalities and moods, to the abstract content with no visible end-goals. I felt that being an Ed. Psych, assisting teaching staff in delivering the curriculum in innovative, research-based, and more flexible ways could be rewarding.
But at the end of my very science-heavy three year undergraduate degree, after working hard and fast with little personal connection or intrinsic motivation from ages 5-21yrs, I was done studying, done with exams, done with following the rules!
My aspirations of becoming an Educational Psychologist were still so far away: On top of undergraduate degrees, Ed. Psychs need to be trained teachers, and so after graduating with a BSc (Hons) Psychology degree, I would still need to study a one-year teacher training PGCE course, have at least one year's full-time classroom experience, before then taking a three-year doctorate in Educational Psychology. Just writing that all again makes me feel exhausted! As someone who never wanted to be on the ground teaching children, the two to three years of teacher training and work in schools was a huge turn-off. Being at least twenty-six years old before I was qualified to start trying the work I was interested in was too long.
So I left University with no career path, and no qualifications that would get me into even an entry-level job related to anything I'd studied. I'd been an A* student channelled down a path, but once in open waters I was rudderless and drifting. After job searching for months I started temping in basic admin, went on to work for the University doing admin for the undergraduate courses, then after relocating back nearer family, worked for the local authority, again in admin. My grades and qualifications showed I was bright and could apply myself, but were never specifically needed for any paid work I've had.
Merging and restructuring in local authorities during my first pregnancy, meant we reconsidered my plans to apply for part-time hours (which I knew would have been approved). Once I'd given birth and stumbled through a few months of new motherhood, I knew there was no way it was actually in my sensitive child's best interest to get back to the workforce instead of being with him.
Our parenting journey opened our minds to many things, and when I came across home education (homeschooling) when he was 2-3yrs old, my husband and I dove into finding out more about it. We read lots of books, connected with many local families already on that path, talked it all through. After a year of consideration, we decided it was a lifestyle and parenting decision that just resonated too loudly with us to ignore. And we haven't looked back (ok, maybe sideways glances at mainstream schools on our bad days..!).
---
I can't call my role as a home educator 'work'. I don't have a salary. I don't answer to anyone (except myself as their parent, and my kids themselves). I don't have set hours, paid overtime, holidays, lunch breaks, a workplace, day-to-day colleagues.
But, I put more hard work into this role, than any job I have ever had. It both challenges and rewards me more than any other has. I've learnt far more 'on the job' than on any other. It feels more like a vocation, a career path, than any job I've had. And it vastly enriches our family more than any second income could.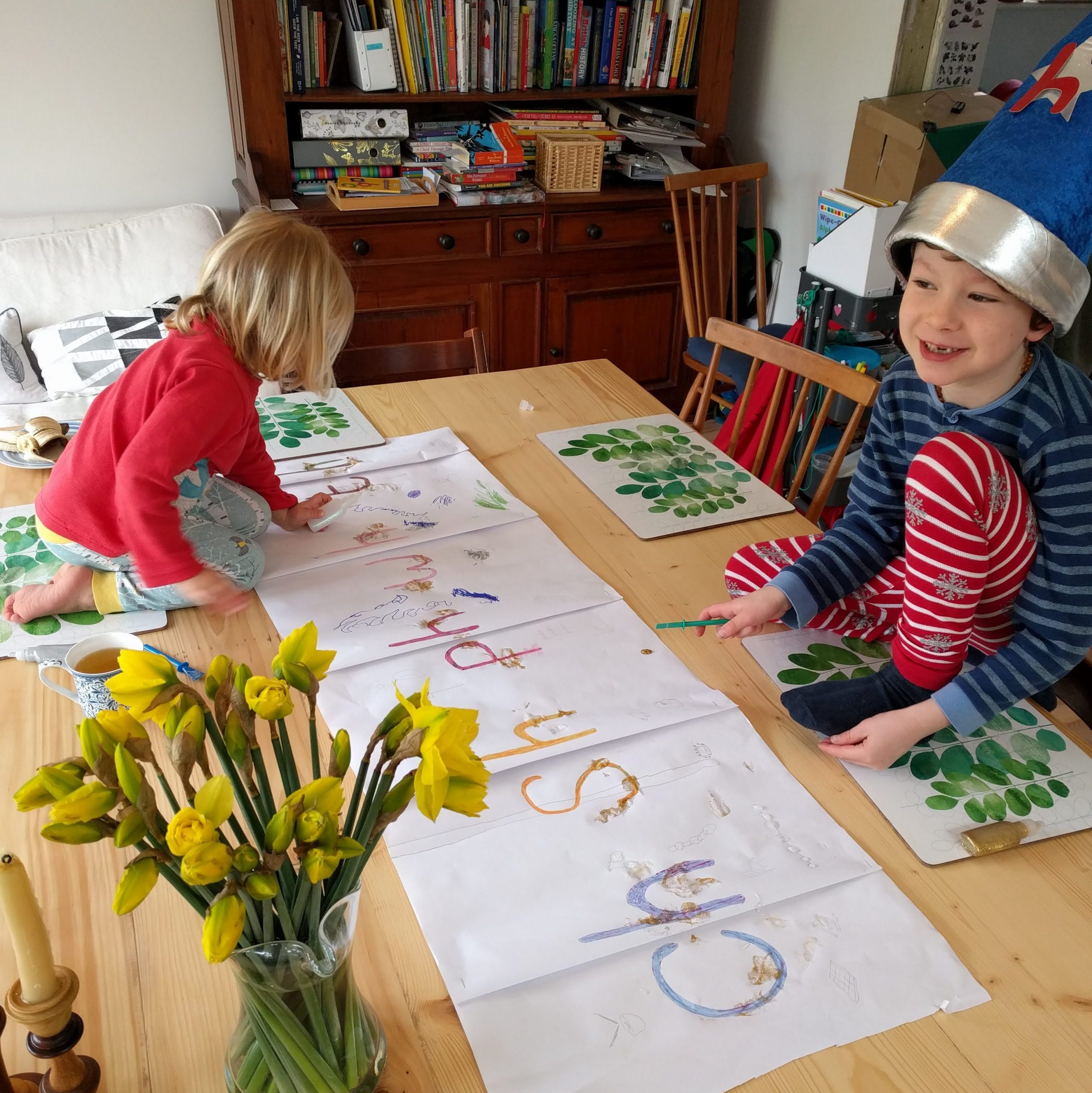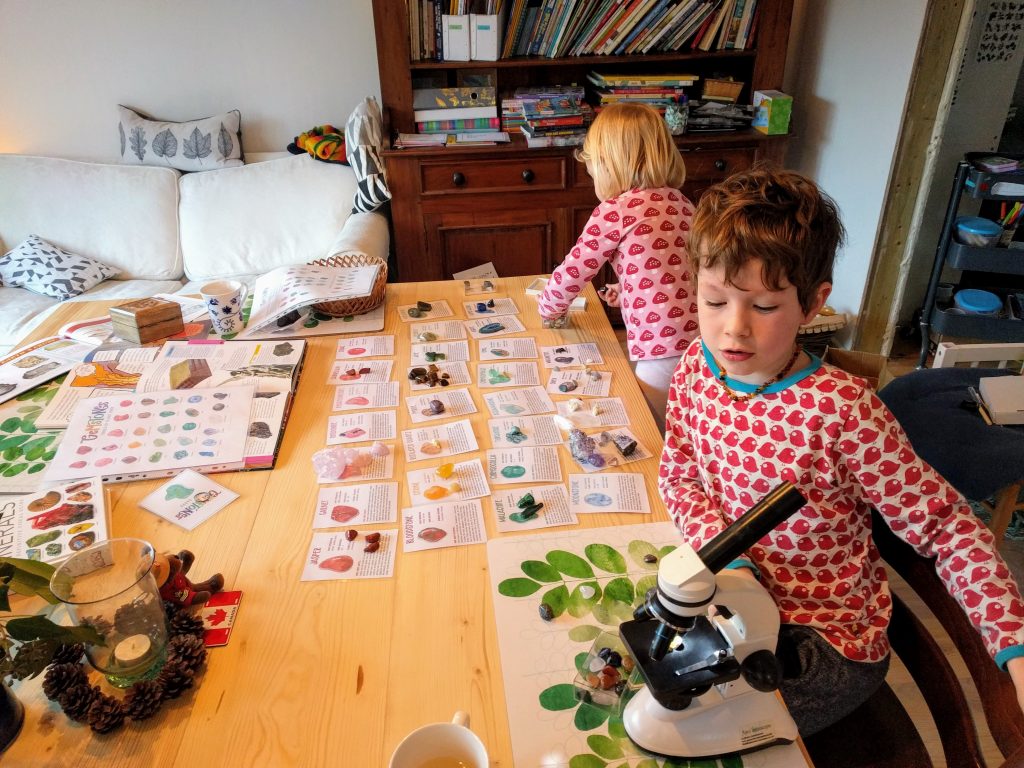 In the five years since my eldest was five and would have been in mainstream school, this alternative, organic weaving of skills learning, knowledge foraging, word savouring, and personal growth celebration has become school and work and life for all members of our family. It would be impossible to pick apart where their education ends and family life begins. My husband and I learn as much as the kids and cover a much broader spread than our school curriculums could. My kids know I work hard behind the scenes researching, brainstorming, resource selecting, meal planning, trip planning, making social connections, and reading, reading, reading about learning and what that truly means.
So in hiking down this path I think we are showing our kids those examples and lessons which I had hoped they would get from my being in the workplace when they were young. In the stories we read, both fictional and non-fiction, in the chats we have about life and personal mindsets, in the people of all ages and backgrounds that they get to spend time with, and in the flexible, changing home we provide, I know they are learning things about the world and themselves that would have been footnotes at best if I was at 'work' and they in school.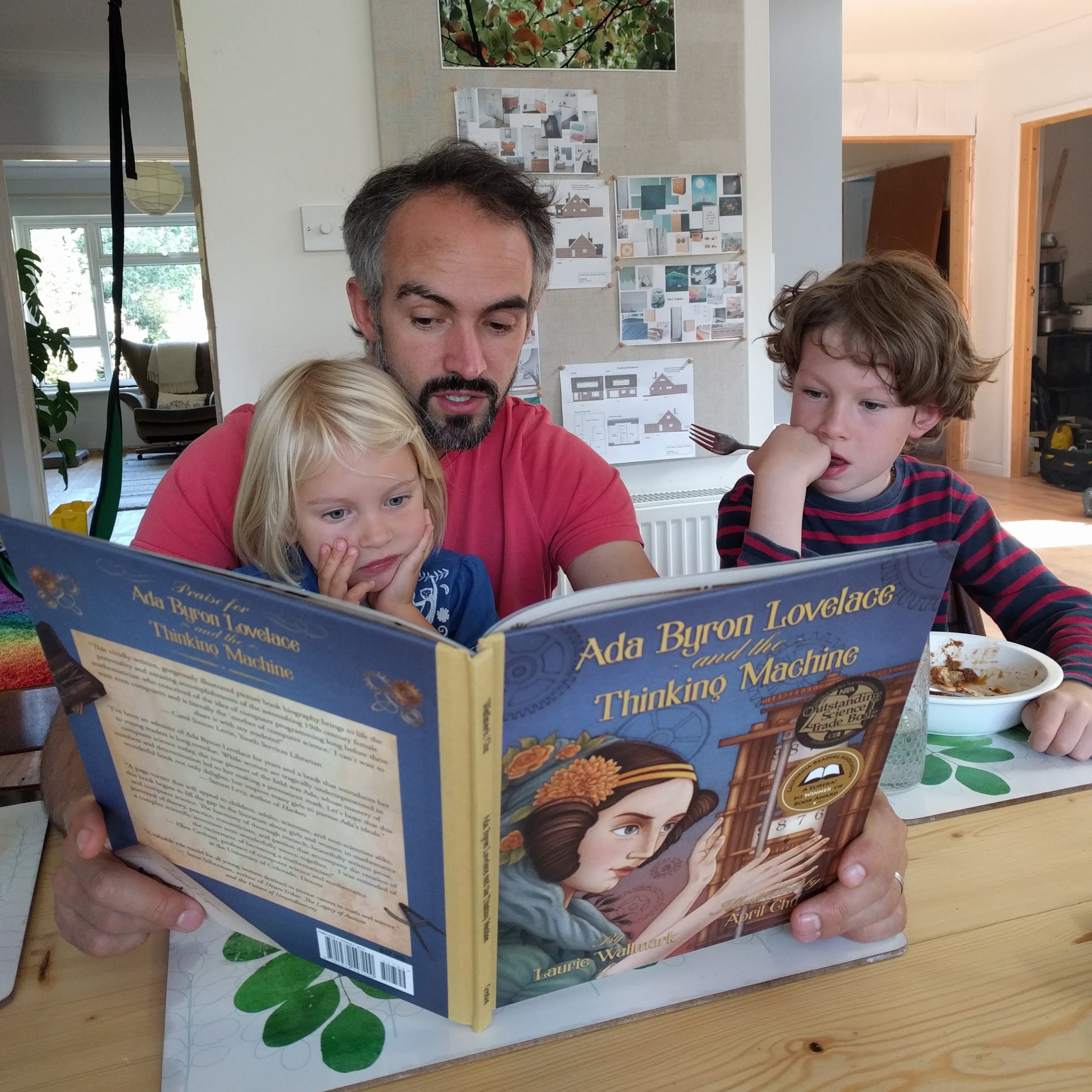 I showcase women who break rules and glass ceilings, and share the everyday men and women innovating and sharing themselves with the world. They have learnt that you can be more than what you do 9-5, that careers can change many times as we're not just one thing, that you can enjoy doing things you're not good at, and income and passions may be two different things.
I don't really know how to summarise what I do and how that relates to work. But I do know that I'd struggle to ever find such a varied, challenging, and rewarding role. I know I work hard and it has improved our family's quality of life. I am improving the chances of my kids knowing themselves and some of the directions they would like to take their life. And just maybe I can call myself an educational psychologist, and more.
---
This piece was written thanks to a monthly theme on WORK from Illuminate, a writing community from The Kindred Voice.
Read more pieces on work from other Illuminate members:
How Do You Define 'Work'? by Adeola Sheehy
My Work is Never Done (a poem) by Mia Sutton
They Say a Mother's Work is Never Done by Leesha Mony
Working in the Margins by Laci Hoyt
You Gotta Work B**ch by Amy Rich
Labors of Love by Liz Russell
on my terms. by Eunice Brownlee
I Am a Writer by Christine Carpenter
Potted Houseplant by Crystal James
Or find them all here: