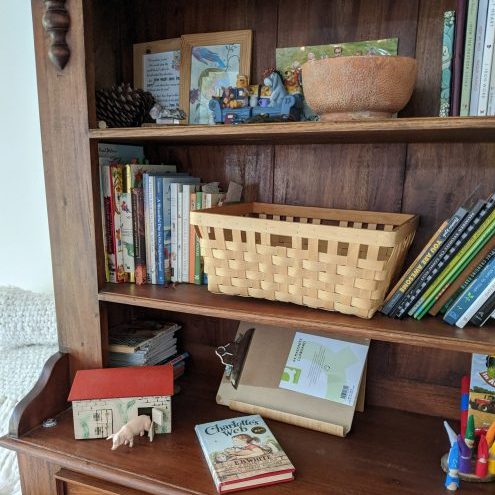 Learning to be a Home Educator
We've been home educating from the start, I guess five years officially, with my youngest (now 5yrs) joining in since she was mobile.
I would describe our playroom as a thorough home library now. I took the 'spread the feast' metaphor seriously and have books on a huge range of topics! For the first few years I felt HUGE pressure (not sure if that's the right word) to not neglect these fabulous living books, and we would flit each day between so many different books and resources. Kind of trying them to see what we liked, kind of following interests, kind of through lack of confidence, spreading my risk thinly over ALL the things so we didn't miss stuff. Except we did. We obviously can't cover everything. But we also missed getting in deeply, making the ideas our own, patiently waiting to cover things in later years, so that we could focus on really taking it slowly.
Being a home educator is the same as learning any job or skill. There's no way you're going to be good at it to start with (if you are, it's by fluke). You'll mess up. You'll spend too much. Try too much. Invest yourself a little too much. I'm still finding my feet, and probably always will be as the kids grow and change. But this year I do feel I've turned a confidence corner.
The library is still there for deep diving on interests, but we have a core set of books we loop through each week. And I'm learning to resist the urge to pull in more things, as I now know it dilutes, instead of adds to my kids getting traction on their learning.