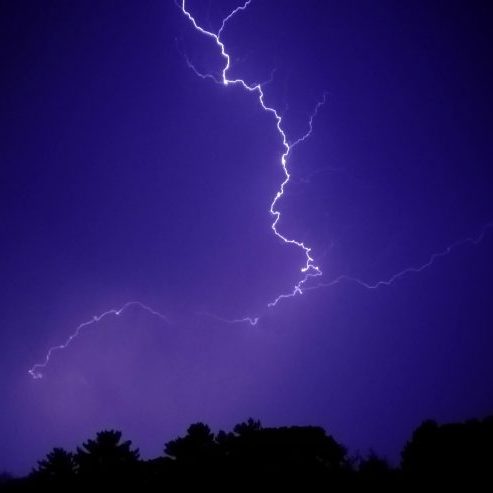 Neck tingles, heartbeat stronger,
I lurk by open windows and a door;
Rooted in habitual safety, compelled to run wild.
How does this electric force awaken primitive instincts, as well as my soul?
A surge of potential energy through me, at every crack and fork.
I imagine hair loose, standing unprotected, open to its force.
A storm in the skies, every way that I look,
But a clarity of awakening within.